Off Market Listings in Austin
19

Mar
Rick O.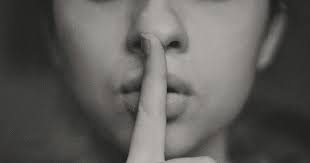 I've been a Realtor® / Broker in Austin since 1998 and if there's one thing that has always been key to finding great value in our great city, it's knowing how to find the secret off MLS listings that are always present (even in very low inventory times like 2021 and 2022) but not obvious to the broader public.
Perhaps first, let's talk about WHY someone would have an off MLS / market listing in the first place. Often, particularly with luxury listings, there are rather small buyer pools who lean almost fully on their respective real estate agents to find them the best options for their next home or investment. Given that these properties are not going to be financially accessible for the buyer masses, you don't want to expose them to Days on Market with the likes of Zillow or Redfin as it could stigmatize an otherwise incredible listing. I sold over $80M in 2021 and $75M in 2022 but you won't see almost 40% of that sales production in the MLS stats since 4 of 10 deals happened as private, off-MLS, sales and in most cases with multiple offers.
With that as a backdrop, let's talk about how you can take advantage of this secret Whisper market. What's, perhaps, most important to understand is that everything has a price so if there's a property you are eyeing that's the ideal forever home fit or the perfect adjacent lot to your current forever home, just contact me and let me get to work as this is one of my favorite types of deals. I was able to secure adjacent lots to three substantial luxury properties along the shores of Lake Austin, in prime Westlake with downtown views and at the Independent for my clients last year. In each case, what seemed unlikely, if not impossible, came to fruition.
The second thing to note is that you can often times secure an incredible deal in an off-market transaction. It's not always a make-me-sell price but rather a more complex situation where a family wants to sell but needs a very creative leaseback or some sort of delayed closing term that the broader public wouldn't fully understand. These are great opportunities to secure true win-win outcomes and my fellow luxury brokers and I are well-versed in how to make these deals happen so never be afraid to open yourself up to selling because of a special scenario - we can figure it out.
Finally, the more traditional off MLS sales happen through a few broker-only portals where brokers and agents share their respective buyer needs and listings with one another. This market place exposes luxury properties to the right industry professionals who have broad reach of buyers well beyond the Austin MSA and listings priced appropriately for the market. If ever you want to know what is for sale that's NOT going to ever show on Zillow, just contact me at at 214.906.9834 or email [email protected] and I will set you up on my weekly Whisper Wednesday newsletter where I keep my network of buyers and sellers updated on all of the happenings in and around the off MLS Austin home market.